A few things about Dante…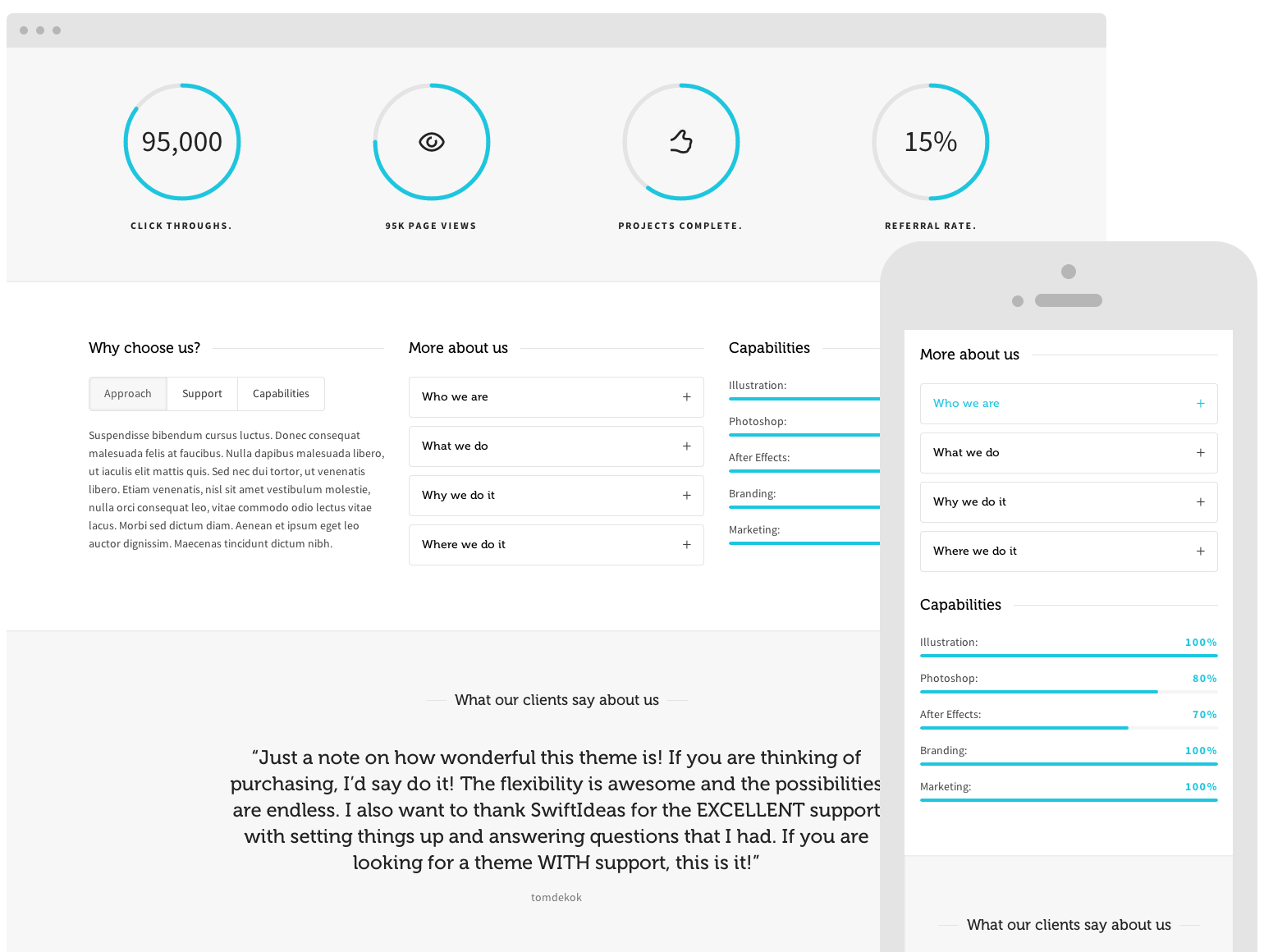 Full-screen video.
Dante supports native video playback for parallax backgrounds,
and it also allows you to play your videos full-screen.
A few of Dante's core features
"My former job was with Discovery Channel's Design and Creative Services group, so I am very familiar with the creative process. That experience made it that much better to be able to share our own vision, only to see MSP make it even better through their professional twists. As an owner in the program, it was reassuring that the MSP crew treated me the same way I expect my clients to be treated. The finished product followed my vision without the need to hold anyone's hand."

Jeffrey Humberson

Driven Experiences

"Beyond unparalleled imagery, narrative and action, MSP's true secret weapon is audience. Their 20-plus year legacy has created a truly global platform for activation and engagement with a highly passionate audience at the very center of the adventure lifestyle."

Steve Metcalf

Under Armour

"I have worked with MSP with both Driven Experiences and Gateway Canyons Resort where the projects couldn't have been more different from each other. While MSP is a pioneer in creating action sports content, I was impressed by how professionally they take on any subject matter from off-road trucks to a luxury resort. It was a pleasure working with the crew as they were able to build on my vision and carry it out beautifully"

Andrew Hendricks

Driven Experiences, Gateway Canyons Resort

"MSP provides brands with the canvas to paint an authentic outdoor voice that is relevant to their audience."

Ryan Johnson

Mercedes-Benz USA

"We finished three showings with MSP this week. All had full-house attendance and enthusiasm was high. There was a cheer when the Mountain Hardwear logo came up in the show intro, and the energy that Frankie brought to the stage, along with the athletes in attendance, had people flying out of their chairs and fists pumping. It was a great primer for the season and it was the biggest public association of Mountain Hardwear with an influential ski company EVER. At the end of the Boulder show I raffled off the outfits that were worn in the film to a huge crowd in the lobby right after the show - it was bedlam!!! Raffling off MSP / MHW hats, 20 MHW fleece hats, and the MHW outfits was HUGE for our brand."

Chris Mathias

Mountain Hardwear

"Matchstick Productions is a great partner that provides Subaru with an excellent mechanism to directly communicate with our customers. Not only is the partnership effective on a national level, it also allows us to activate our retailers - the touch point of the customer. For example, in Seattle, Eastside Subaru was able to display vehicles at a premiere event where skiers could interact with the product while celebrating the upcoming ski season. That's the perfect opportunity for them to think about what kind of car they'll need to transport them safely up the mountain. It's just a natural fit and a very effective partnership."

Joel Zimmerman

SUBARU OF AMERICA
Meet our team
Class aptent taciti sociosqu ad litora torquent per conubia nostra, per inceptos himenaeos. Nulla nunc dui, tristique in semper vel, congue sed ligula. Nam dolor ligula, faucibus id sodales in, auctor fringill torquent per conubia nostra.
FIND OUT MORE ABOUT US